---
Name Forms:

Pu'er tea is also known as Puer, Puerh, P'uerh, or commonly indexed in the Western encyclopedias as "Pu-erh".

Traditional Chinese:
Characteristics:
普洱茶 or Pu'er is the most famous and popular style of Black tea. Chinese Black teas are prized for their ability to naturally age, and develop different aromas and flavors over the years. Traditionally (but not necessarily) compressed into different shapes for easier storage and transport. Pu'er is the primary style of tea for long-term financial investment. In general, Pu'er is made from tea leaves that are then processed into a variety of shapes and sizes. This is the only tea in the world that actually increases in value with age, much like a fine wine. However, it does not obtain its true depth of flavor until it has had the opportunity to age and mellow for a minimum of several years.
History:

The history of Pu'er tea begins over 1,000 years ago. During the Tang Dynasty (A.D. 618-907) China began exporting tea to nations such as Mongolia, Tibet, Burma and the Middle East. To make tea easier to carry, the loose leaves were compressed into various sizes and shapes such as disks/cakes, bricks, or bowls. The traditional methods of crafting Pu'er tea continue to this day. Pu'er tea derives its name from the market town of Pu-er, where it was originally processed and sold, but it is grown on the Nuoshan Mountains. It is said that the unique taste of Pu'er Tea was developed because it took weeks to transport the tea leaves by horseback to the town to be processed. During this transportation period the tea leaves would begin to ferment in the humidity and release a strong, fragrant aroma, which people found quite pleasant. A special technique of tea fermenting developed and Pu'er was thus created.
Tasting & Aging:
Pu'er teas begin with a similar flavor to green teas, with the added potential and intention for natural aging. Overtime the leaves transform from green to amber and finally to a dark teak, therefore the name Black tea. Young Pu'er teas are bright and refreshing. Their flavor and aroma can be warm and citric to grassy and herbal. As Pu'er ages, significant layers of flavors and nuances evolve. Fruit notes ripen, and aromas of exotic woods develop over the years.
Frequently Asked Questions & Answers About Pu'er Tea
---
Are Pu'er teas only produced in the Yunnan Province?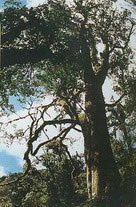 Yes, if you want the most authentic and best of the best. No, if you will settle for similar but much lower quality Pu'er teas produced in other provinces such as Hunan and Guangdong, or even in other countries such as Vietnam, Laos, and Burma. Keep in mind that high quality, authentic Pu'er teas must be produced from tea plants native to Yunnan Province and processed according to the traditional methods officially outlined by the Yunnan Provincial Bureau of Quality and Technique Supervision. Ten Fu's Tea currently only carries 100% authentic and true-to-grade Pu'er teas originating from the Yunnan Province of China.
How are Pu'er teas made?
The typical production process involves:
Harvesting (best quality when harvested during Spring, then Fall)
Wok roasting to deactivate the enzymes
Rolling / Kneading
Sun drying
Grading and separating of leaves
Blending (if desired)
Lightly steam and then compress into various shapes and sizes
Dried naturally on racks, or aided with heat during rainy and humid environments.
Packaging and storing/shipping
How should I store Pu'er?
Pu'er tea and other black teas should be stored in a cool dry environment. Kitchen odors and other air pollutants should be avoided. Care should be taken to prevent tea from being subjected to light.
Black teas can tolerate natural changes in temperature and relative humidity, unless you live in a tropical or sub-tropical environment where the relative humidity and temperature is constantly high. De-humidifiers and air-conditioned environments are required where the natural humidity and temperature is very high.
What is the difference between dry storage and wet storage?
As the names imply, dry storage is the storing of teas in a dry environment. Some teas are stored in a very humid environment, which is called wet storage. The excessive humidity causes the tea to quickly breakdown, making the tea leaves turn a dark color and the drink mellow. Tea merchants use wet storage to make their teas transform quickly and avoid investing fifteen to twenty years for the tea to age naturally.
Dry storage is more desirable. Although the aging process in dry storage is generally slower, a much more vibrant tea with greater nuances of flavor and aroma are developed.
What is live/green/raw Pu'er?
Live Pu'er, also known as green, or raw Pu'er, is Pu'er tea that has not been subjected to excessive moisture and humidity.
Mature Pu'er that has been aged for twenty years or more is seldom referred to with such terms, although these terms can be used to indicate the proper quality and storage of aged Pu'er.
What is cooked, and what is semi-cooked Pu'er?
Cooked tea is the result of using humidity and moisture to speed the change in black teas. When the humidity and moisture has thoroughly penetrated the leaves it is called cooked tea. If the tea has not been thoroughly damaged and still maintains some of its vibrancy, the tea is called semi-cooked, or semi-raw.
What is meant by hydro-fermented and pile-fermented?
Cooked tea may also be called hydro-fermented or pile-fermented. During processing, the tea leaves are moistened and often piled to allow the humidity and heat to build up. The hydro-fermentation of black tea should not be mistaken with the fermentation of oolong tea and red tea. Fermentation of oolong tea and red tea refers only to the exposing and natural oxidizing of the tea leaves and its juices.
Is Live Pu'er the same as Dry Storage Pu'er?
Live Pu'er should never be subjected to excessive humidity, therefore it should necessarily be dry storage Pu'er. Proper dry storage from the time of manufacture will allow the character of the tea to develop unhindered, and preserve its original vibrancy.
However, even fully cooked and semi-cooked Pu'er tea is often placed in dry storage after processing to limit and reduce the musty character commonly associated with cooked Pu'er. These teas can legitimately be called dry storage tea, but they are not the same as live Pu'er that has been aged in dry storage.
Do different shapes represent different quality?
Not necessarily.
Pu'er disks/cakes are the most favored shape. Therefore, most of the highest quality tea leaves tend to be used for tea cakes. It would be a mistake to simply dismiss other shapes of black teas. High quality tea leaves are also used in bricks and other decorative shapes.
Since there is a higher demand for tea cakes, high quality tea made in other shapes can sometimes be purchased at undervalued prices.
Why do I hear that people "collect" Pu'er teas?
Because of value, much like collecting fine wines.
Choice, well aged vintages can demand thousands of dollars. Unlike any other teas, Pu'er tea increases in value when aged properly. The quality and taste increases with age, and therefore, Pu'er tea can become a valued collectible for any interested individuals. Many collectors have Pu'er cellars full of cakes of every shape and sizes.
What are the known health benefits of Pu'er tea?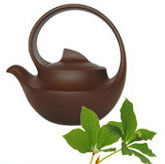 (Please note that the following list of benefits have been collected from public sources and should not be taken as absolute facts! For informational and proper health care providing, always check with your physician!)
Pu'er tea has been celebrated since the Tang Dynasty (618 A.D. - 906 A.D.) for its health benefits and curative powers in certain diseases. Modern medical science has recently shown that the health benefits of Pu'er tea may be more than just Chinese folklore. Since 1970 France, Japan and China have been conducting many scientific studies on Pu'er tea which suggest that it may:
reduce cholesterol in the blood stream
reduce body weight
help to reduce high blood pressure, heart & liver diseases related to high saturated fat diets
detoxify the liver
help prevent intestinal infection, digestive problems and constipation
help to prevent the formation of cancer cells in the body due to its anti-oxidants